Control Your Plant's Destiny—FDA Compliant Pumps Can Aid Food Safety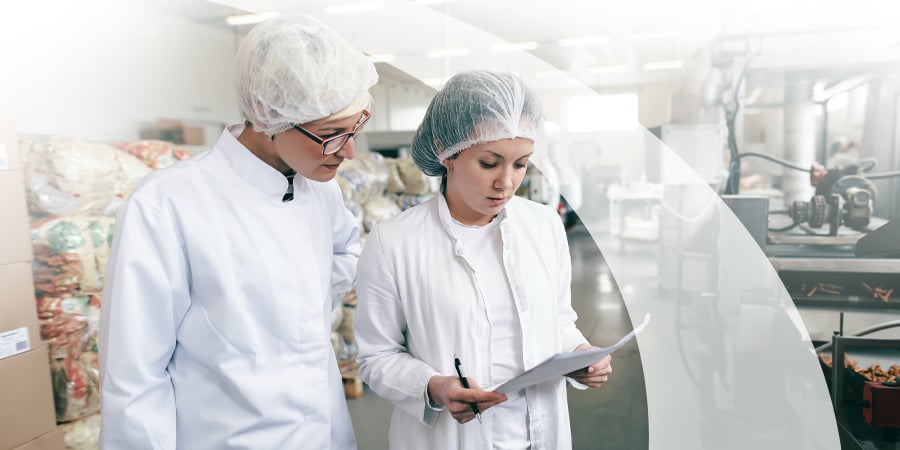 In the movies, monsters usually appear as enormous creatures that terrorize entire cities or countries. Within the food and beverage industry, however, the tiniest microbes can create the biggest hazards, leading to the most terrifying phrase no company wants to hear—product recall. In 2022, the United States witnessed the highest total number of food "unit" recalls ever recorded. According to Sedgwick's Product Recall Index report, 2023 is on track to beat the record set the previous year.
The biggest consequence of a food safety breach is the danger to human life and well-being. Secondary fallout is economic, and it carries a hefty price tag. Although a recent article in Food Safety magazine figures the direct cost of a recall at $10 million, the final total can reach a staggering sum. Recently, for instance, a peanut butter recall was estimated to cost the company $125 million.
The Food and Drug Administration (FDA) is the authorizing body issuing recalls while overseeing most of the food supply in the United States (80%), as well as monitoring the production of drugs, medical devices and cosmetics. All these industries are committed to ensuring their processing equipment meets hygienic guidelines, including FDA compliant pumps.
FDA Compliant Materials and Pump Design
The term "FDA compliant" is a shorthand reference to the specific FDA regulations regarding materials safe for direct food contact. While the FDA does not issue approvals related to specific pieces of equipment, it oversees materials utilized to build the equipment.
These regulations are listed in the FDA's Code of Federal Regulations (CFR) Title 21. For example, the regulations list specifications for the types of plastics, rubbers and other materials used in food processing equipment. The regulations ensure that food contact surfaces (FCS) do not contaminate food. FCS are a critical consideration throughout the entire processing journey, from ingredient transportation and intake to holding tanks, material handling, processing, transportation and packaging.
FCS are a cornerstone of the FDA's Food Safety Modernization Act (FSMA), which emphasizes the identification and prevention of potential hazards throughout the entire supply chain. Proper sanitation helps eliminate harmful microorganisms. A thorough sanitation plan should encompass everything from facility design to storage systems to processing equipment.
Choosing the right hygienic equipment, such as the right style of pump, maintains final product safety and integrity. Using the proper FDA-approved materials for food contact surfaces simplifies cleaning and maintenance, in line with Current Good Manufacturing Practices (CGMP). CGMP is a set of regulations enforced by the FDA. As the FDA states on its website, "CGMP provides for systems that assure proper design, monitoring and control of manufacturing processes and facilities in order to ensure the quality, safety and consistency of pharmaceuticals, food and other consumer products."
Engineered for a Step Above Simply Sanitary
Different pump styles suit different applications depending on factors such as product viscosity, desired flow-through rate or volume, shear sensitivity and more. When deciding which sanitary pump to choose, consider these factors:
Solid stainless steel construction
Fully machined to eliminate seams or crevices
Easy CIP/COP/SIP
Unibloc® Hygienic Technologies (UHT) builds Positive Displacement (PD) pumps engineered with 3A sanitary guidelines in mind. 316L stainless steel is Unibloc's standard material for PD pumps, although special alloys are also available. UHT machines the Unibloc housings from a single piece of stainless steel to create an interior that is free of crevices that could harbor unwelcome bacteria. The use of fewer parts also reduces potential points of failure.
When it comes to FDA compliant pumps, their value rises above materials alone. There is an inherent and measurable value derived from the method of manufacture and engineered design elements. Manufacturers other than UHT use FDA compliant materials as well. However, Unibloc FoodFirst QuickStrip® pumps are engineered to take a step beyond sanitary. These pumps are designed for easier maintenance, offering features that consider how to maximize labor resources, worker safety and sanitation.
The QuickStrip rotors and wear pads provide plastic-on-metal contact instead of metal-on-metal contact, which could result in metal pieces entering the process stream. These pumps also offer tool-free disassembly, which requires less labor and less time and effort to clean, for a lower total cost of ownership. Customers processing various products such as meat and poultry, corn syrup, batters, breadings and salsa find that the QuickStrip technology lends a distinct advantage to their facilities.
This patented design from UHT targets the sanitation cycle, which is the cause of most routine equipment damage and is the most common source of foreign material introduced into the production cycle. The pump's simple, repeatable one-way assembly minimizes damage to components during daily sanitation cycles and reduces the risk of foreign material contamination.
Selecting a hygienic pump from Unibloc Hygienic Technologies means investing in equipment that goes beyond the minimum of meeting industry regulations. It not only reduces the risk of contamination but also simplifies cleaning, provides better long-term reliability and lowers maintenance costs. By safeguarding products and processes, Unibloc pumps offer a value-based approach to building an efficient, high-productivity processing operation.
Learn more about UHT's wide variety of food processing solutions and pump design innovations at www.unibloctech/innovations.