How the Unibloc® UltraLobe™ FoodFirst 700 Series Pump Ensures Safe and Clean Fluid Handling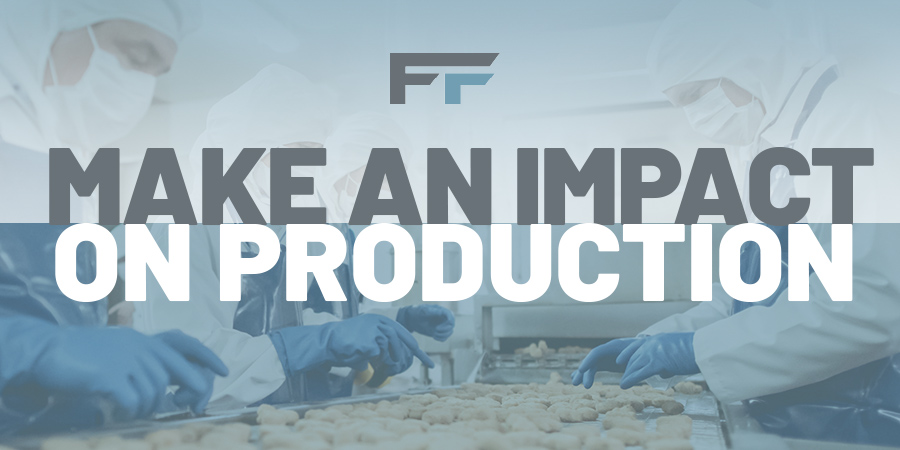 Processors within industries that serve the nutritional and personal care needs of a growing population, projected to reach 9.7 billion by the year 2050, must increase production. Fluid handling is one process where pump throughflow and output must balance with safe and clean fluid handling.
As industries raise the bar for equipment performance, the pressure mounts on manufacturers to evolve and innovate. Leading the way, Unibloc® Hygienic Technologies (UHT) unveiled its latest addition to the fluid handling arsenal—the UltraLobe™ FoodFirst 700 Series Lobe Pump.
Capacity that Doubles the Flow Through
In getting to the heart of this pump's capabilities, size does matter for fluid handling concerns such as safety and design. The UltraLobe™ FoodFirst 700 Series doubles the flowthrough capacity compared to its counterparts. It supplies gentle handling of fluids with larger particulates, such as whole chicken breasts, and delivers consistency with a pulse-free flow. This enables industries ranging from food and beverages to oil and gas exploration to safely handle up to 1170 gpm (4429 lpm) of product with a single pump.
This increased capacity makes the UltraLobe™ the perfect choice for capital improvement projects with high production goals, or it can help production lines trim from multiple pumps to fewer, depending on desired output. Fewer pumps mean fewer chemicals used for overall cleaning cycles and reduced labor. By focusing on a smaller number of pumps or equipment, the maintenance crew can increase efficiency.
Sanitation and Safety at Its Core
The UltraLobe™ FoodFirst 700 Series boasts a precision-engineered construction. Made with 316L Stainless Steel for all wetted metal parts, the pump serves the needs of processing facilities that must adhere to FDA or 3A sanitation guidelines, making it a perfect fit for hygienic applications.
Its upgraded rotor design eliminates the need for plastic O-rings and rotor bolts, streamlining daily sanitation processes and reducing the number of parts that might wear out and/or shed contaminants into product processing cycles.
The Role of Lobe Pumps in Sanitary Applications
Lobe pumps are employed in numerous food processing facilities due to this style pump's ability to handle fluids of various viscosities including those with solid particles, without causing damage. A lobe pump maintains the fluid integrity, making them suitable for delicate products such as yogurts, sauces, or fruit purees, to name a few.
A lobe pump with greater capacity, such as the UltraLobe™ FoodFirst 700 Series, opens greater possibilities to safely process fluids with larger solids without causing product damage. This can create new market opportunities for processors to expand product offerings. A few of the many ways a larger lobe pump can offer safe and clean fluid handling would include:
Smooth Flow: Lobe pumps are utilized for shear sensitive products due to their gentle pumping action. This ensures a smooth flow without shear to maintain a product's texture and consistency for safe handling.

Clean-in-Place (CIP) or Clean-out-of-place (COP) Compatibility: The UltraLobe™ is designed for easy cleaning without disassembly using CIP processes. This ensures that every part of the pump that encounters food can be thoroughly cleaned and sanitized, reducing the risk of contamination.

In addition, the pump is engineered to accommodate COP when necessary, or the type of strip down cleaning that is required at meat or poultry processing plants, for example. This engineered design ensures that all food contact surfaces are easy to reach for thorough sanitation.

Less Frequent Starts and Stops: Operating a larger capacity pump may mean fewer starts and stops in processes with consistent demand, reducing wear and tear on the pump, and decreasing the risk of mechanical issues.

Hygienic Design: The UltraLobe™ is designed with 3A sanitary standards in mind. Constructed of 316L stainless steel, every lobe pump UHT manufactures features its signature, seamless design and porosity-free guarantee. When the surface is free from seams or crevices, it minimizes the risk of bacterial growth and contamination.

Even the exterior of the gearbox features a smooth, non-stick surface for quick and easy cleaning. And standard treatment includes the number four satin polish finish (32 Ra max), universally accepted for food grade applications.

Both 316L stainless steel and the optional Hastelloy® metal are available for all wetted, metal parts to facilitate easy cleanup for food safety and product integrity. Additionally, the sturdy materials can handle the caustic chemicals used for CIP processes, to extend the lifespan of the equipment.

Versatility: A larger capacity pump such as the UltraLobe™ can handle a broad range of fluid viscosities and solid contents. This allows food processors to use a single pump for multiple applications for simpler maintenance, cleaning, and staff training.
Unibloc lobe pumps have set the industry standard for high performance sanitary pumps, for clean and safe fluid handling. A robust, durable gearbox at the core and a compact design for a pump of this capacity offers a sensible fit that optimizes performance with plant space.
Industries with strict hygienic standards, such as food processing, cosmetics and pharmaceuticals can improve product safety and streamline hygienic processes with the UltraLobe™ FoodFirst 700 Series pump from UHT. Safe and effective fluid transfer is also a key factor for the success of operations within the chemical, oil and gas, pulp and paper, paint and ink production industries or water and wastewater treatment facilities. Industries with substantial production capacities that require higher transfer rates can count on the UltraLobe™ FoodFirst 700 Series to help meet production goals. Call our engineering department to discuss your fluid properties, desired flow rate and operating conditions to find out if the new UltraLobe™ pump can supply a solution for your primary applications.