Troubleshoot Your Air Operated Double Diaphragm Pump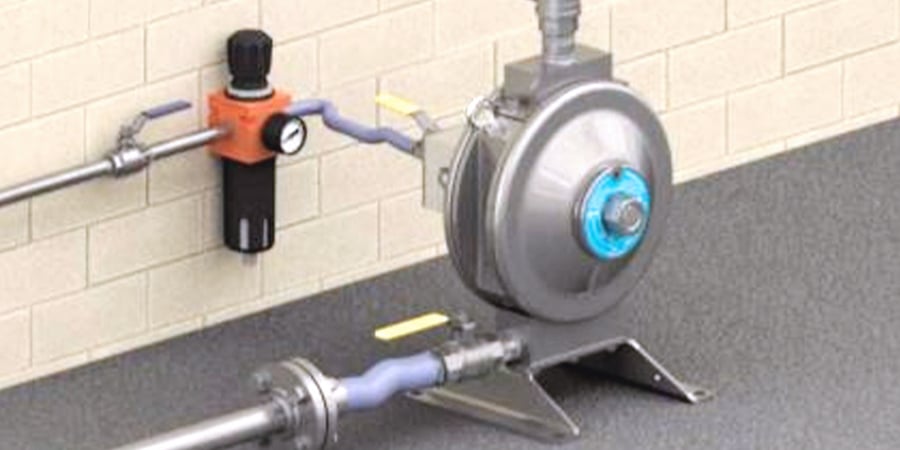 How to Troubleshoot Your Air Operated Double Diaphragm Pump
Air Operated Double Diaphragm Pumps (AODD) are very easy pumps to install. Simply connect the Process Pipework, and a suitable Air Line, turn on the air and the pump should run.
TROUBLESHOOTING YOUR AODD PUMP
It is always good practice to ensure all fastenings are tight and correctly torqued up, especially the main 'One Nut' on the Flotronic Range.
A good place to start if the problem has appeared on an existing pump is by asking the question; Has The Application Changed? Try and get the history of the pump and application and try to establish if anything has anything changed; for example, product being pumped, flow rates required, process pipework, cleaning procedures, air supply?
Has the pump recently been inspected or maintained, was it working before it was stripped down and rebuilt? Not working after a rebuild is an obvious 'red flag' for incorrect assembly.
WHAT TO DO IF AODD PUMP WON'T CYCLE

WHAT TO DO IF AODD PUMP WON'T PRIME
WHAT TO DO IF AODD PUMP ISN'T DELIVERING ENOUGH FLOW
WHAT TO DO IF AODD PUMP IS LEAKING PRODUCT
MANUALS
Operation and Installation manuals for the Flotronic One-Nut range can be found on our Brochures and Downloads Page.